THE STORY MAGAZINE
VOL I • SEPTEMBER 2017
                                                                                                                                                                                              PHOTO CREDIT: New York Magazine
Shady Aftermath: What to Do in the Wake of the Equifax Data Breach
Have you heard ?On September 7th, Equifax, one of America's largest credit reporting agencies, released a statement about a data breach that potentially exposed the personal credit information of 143 million American consumers to hackers.
That's right. While we were unaware, company execs sold millions in Equifax stock, and took another 30+ days to alert the public. If you have a Social Security number and a credit profile, your personal identification information (PII) could very well be free floating around on the interwebs, or being sold on the black market, through no fault of your own.
Data breaches aren't uncommon occurrences, unfortunately. The thing that made this breach even more shocking than most is its scale. The credit reports of more than half of adult America have been exposed – by a company that's been trusted to safeguard that information and only provide it to lenders at each consumer's request.
What to Do to Safeguard Your Credit
If you believe you've been affected, it's important that you take action quickly to avoid any further damage. Equifax is offering all US consumers one year of credit file monitoring and identity theft protection, whether your file was exposed or not.
To find out if you are one of the 143 million American consumers whose information was compromised, visit this official Equifax website. Read through the Progress Updates, then scroll to the bottom of the page. Select the button for "Potential Impact."
On the next page, enter your last name and the last six (6) digits of your Social Security Number. The system will give you a response message stating whether or not Equifax believes that your credit file was affected by the breach.
Whatever answer you receive, I recommend signing up for the free one year monitoring service with TrustedIDPremier. Given that we don't have full access to Equifax's servers, there's no real way for consumers to be 100% certain. Note: Registering for the free credit protection service does not bar you from pursuing legal action related to the breach, if you choose to do so.
The system will assign you a date to return to the site and complete your credit monitoring enrollment. Write this date down; you won't receive an email reminder. Return to the site on the date provided, and click "Enroll" to complete the required form. You have until November 21, 2017 to enroll for free.
In the case of any data breach, be sure to follow these steps to protect your profile:
Check your credit reports. Each of the tree major credit reporting agencies may have different information. Be sure to look your reports over regularly to ensure they're accurate.
Keep an eye on your credit cards and bank accounts. By checking your transactions weekly, you minimize the risk of someone running amok with your money. If you see and unfamiliar charges, call the bank immediately.
If you've been a victim of identity theft, place a fraud alert on your reports. This indicates to lenders ad creditors that your report has been compromised, and will prompt them to contact you if anyone attempts to acquire new credit in your name.
To stay informed about how Equifax is handling the breach now, and your options, visit the official Equifax news website.
What steps are you taking to safeguard your credit & your future? Got a great tip? Please share it with us in the comments.


https://ilenabanks.com/wp-content/uploads/IlenaBanks-NetWorth.png
400
400
Ilena Banks
http://ilenabanks.com/wp-content/uploads/IB-HeroLogoGoldFnl.png
Ilena Banks
2018-01-04 06:28:23
2018-05-29 21:50:24
Know Your Numbers: What's Your Net Worth?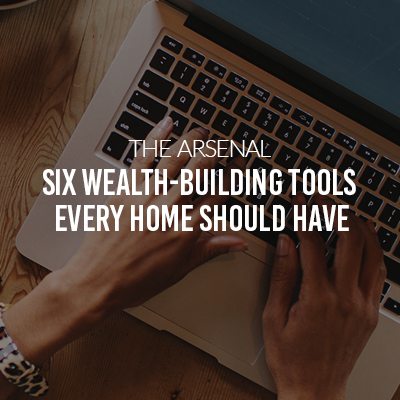 https://ilenabanks.com/wp-content/uploads/IlenaBanks-WealthTools.png
400
400
Ilena Banks
http://ilenabanks.com/wp-content/uploads/IB-HeroLogoGoldFnl.png
Ilena Banks
2017-11-04 00:11:28
2018-05-22 14:25:20
The Arsenal: Six Wealth-Building Tools Every Home Should Have