I'm so incredibly excited to host this Savings Challenge! Together, we're going to create financial change on a massive scale. The goal of the challenge is to create the building blocks of wealth by investing in yourself first.
What does that mean?
For the next 12 months, PowerHouse Challenge participants will stretch beyond their comfort zones and pay themselves instead of paying a bank for a new car. By making the decision to focus on long-term success over instant gratification, you'll design a better financial picture than 85% of Americans – in one year.
That is major change.
Did You Know that 46% of Americans Don't Have
$400 Saved in Case of an Emergency?
Most People are House/Car Poor…
Living paycheck to paycheck is not what's popping. 46% of us don't have $400 to our names. That's how people get stuck in the "rat race," working just to pay bills and get by.
IT DOESN'T HAVE TO BE THAT WAY
What if you could:
– Make more headway toward your financial goals in 12 months that most people do in 12 years
– Free yourself from the sense of lack and tap into the mindset of abundance
– Finally think about building a secure, financial future
– Never experience the dreaded "broke til payday" feeling again
– Grow your mindset and your money in 2018
It's much easier than you think.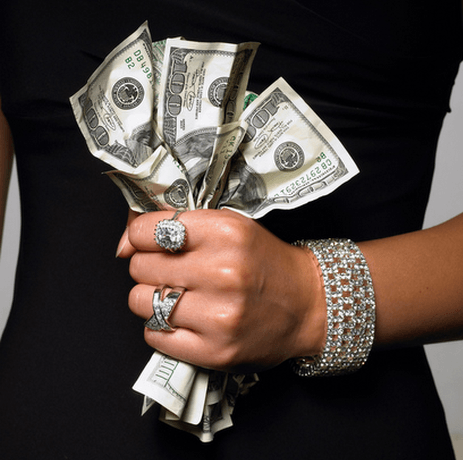 1
All flash and no cash makes for
a scary financial future
2
46% of Americans have less than $400
in case of an emergency.
Change Starts with a Decision.
Here's What You Can Expect:
– Support in a private Facebook group from
a growing group of success-minded savers
– Access to the free PowerHouse Savings
Challenge Packet
– One (or more) monthly Challenge
"Power Up" motivational calls/webinar jam sessions
– Exclusive video resource content to keep you on track
– A smiling, happy bank balance come December 31st
The 2018 Challenge kicks off on January 15th, 2018!
Did you miss registration?
Don't worry; you can still join us and get your save on!
When you sign up, you'll have access to the Challenge pack, and this year's Facebook group.
Push yourself this year…and change your life.
I don't do SPAM.
Your email is safe with me!