The fear of losing someone often keeps us in negative relationships. Use these 5 tips to let go of toxic people in your life.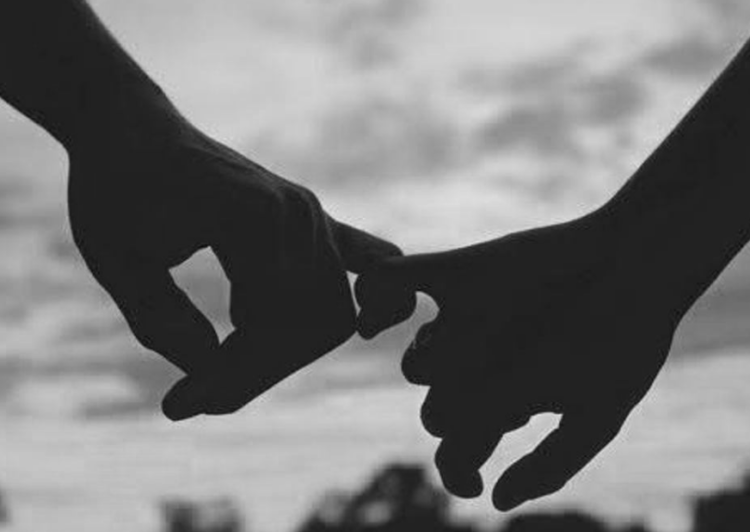 If someone threatens to leave your life, let them.
The first message arrived at 8:01 am. My new friend wasn't happy. I was busy and couldn't respond immediately. Over the next hour, she'd go on to send a barrage of texts, berating me for not being a good enough friend.
After reading them all, I sat back and contemplated. Had I been a good friend? Perhaps I'd been neglectful or self-centered. Maybe I'd been frustrated and taken that out on her. When I examined our relationship, I realized none of those things were true. My friend was projecting, and I didn't have the time to invest in convincing her otherwise.
I let go.
Instead of wasting energy trying to assure her that I wasn't treating her badly or holding ill intention, I let her go. Two years ago, I'd have called, texted and sat through hours of emotionally toxic venom to please her, and internalized her opinions as though they were fact.
Thank goodness for growth and maturity.
Everyone has their own life journey, and there are people that won't make the long trek of experience with us.  It took that final attempt at emotional manipulation for me to release that "friend" from my life.
Save yourself the heartache. The next time you encounter an emotionally manipulative person – whether friend, family, or colleague – let them go. Here's how:
If someone threatens to leave your life, let them. Holding on to someone who thinks it's okay to berate or emotionally attack you will only lead to more pain. You deserve people in your life that value your time and investment in your relationships. You teach others how to treat you; don't subject yourself to repeated emotional manipulation.
Accept the loss and allow yourself to feel it. Instead of trying to cover up or ignore the feeling of loss, allow yourself to move through it. Feel the emotions that come with parting with someone who was once important in your life, then move on.
Express gratitude for the experience of the relationship. Though not everyone who enters our lives is there for the long haul, everyone we encounter is meant to teach, inspire or help us grow. Express your appreciation to the universe for that, even if the relationship ended on a sour note.
Discover the lesson. "In my walks, every man I meet is my superior in some way, and in that I learn of him." As Ralph Waldo Emerson described, we can learn from every person we meet. Whether your former friend taught you directly, or the experience itself brought you some necessary life lesson, be open to the knowledge to be gained.
Forgive and wish the other person well. This is the most difficult part of letting go. Forgive the one who hurt you and release them to their highest good. That forgiveness frees you both – them from their role in your life, and you from carrying emotional baggage.
Everyone we encounter is meant to teach, inspire or help us grow.
Click To Tweet
Sometimes the pain of loss blinds us to what can be gained by letting go of negative relationships. If you're transitioning out of a relationship, use these tips to get through it. One day you'll look back on the experience with gratitude.
What tips do you have for letting go and moving forward from difficult relationships?
*Note: Even though I have a sister named Felicia, this post isn't about her. Thanks for asking.

Join the PowerHouse now and receive instant access to
ILENA'S SUCCESS LIBRARY FOR AMBITIOUS ENTREPRENEURS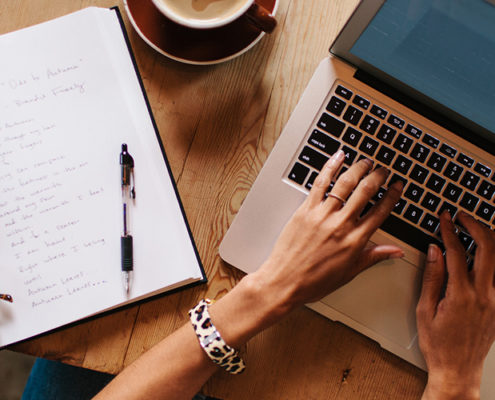 http://ilenabanks.com/wp-content/uploads/HomeOffice.jpg
500
940
Ilena Banks
http://ilenabanks.com/wp-content/uploads/IB-IlenaBanks.png
Ilena Banks
2017-11-04 00:11:28
2017-11-04 03:06:42
The Arsenal: Six Wealth-Building Tools Every Home Should Have
http://ilenabanks.com/wp-content/uploads/IB-IlenaBanks.png
0
0
Ilena Banks
http://ilenabanks.com/wp-content/uploads/IB-IlenaBanks.png
Ilena Banks
2017-10-17 06:18:23
2017-10-18 01:49:49
Mindset Reset Episode 025: There is No Fate But What We Make